Blackvue DR750S-2CH IR Truck Dash Camera + Bonus Power Magic Pro
Blackvue DR750S-2CH Truck Dash Camera + Bonus Power Magic Pro Until 30/12
was
$699.00
Special Price
$679.00
This product is normally in-stock at our store or warehouse.
If you would like to collect it from the store, please confirm with us in advance.
BlackVue is a vehicle drive recorder designed to record all video images with various recording features while driving or parking. Experience the power of an advanced parking mode using motion detection technology. When parking mode is enabled, the memory is used efficiently and a recording is only made if movement or an impact is detected. It also saves high quality H.264 video images with or without voice on to a micro SD memory card that comes FREE with BlackVue.
Blackvue's cylindrical design is stylish and modern and allows various recording directions.
Use the free of Charge PC-based management software to search and playback recorded video images as well as set up various functions of the recorder.
The DR750S-2CH TRUCK is ideal to secure most large commercial trucks. The waterproof infrared rear camera connects to the front unit via a 15m (49ft) video cable, with option for 20m (65ft). This allows to monitor not only the road behind, but also cargo loading and unloading operations.
DR750S-2CH TRUCK features Full HD Sony STARVIS™ front camera and waterproof rear camera with embedded IR light to fit externally on the back of trucks and most commercial vehicles. Perfect dashcam for fleet management.
Full HD 1080P Front @ 60 FPS, 2.1 Mega Pixel SONY Exmor
Full HD 1080P Rear IR Camera @ 30 Frames Per Second (FPS)
15M Coax Cable Included (Optional 20M available)
Water-proof Rear Camera Housing for External Mount
Built-in WiFi for Smart-phone Viewing
Supports up to 128GB SD Cards
Built In infared (IR) LED's
If you need recording of the driver instead of the rear you can select a different option for the rear camera to swap out the rear external camera for an interior IR LED equipped smaller camera.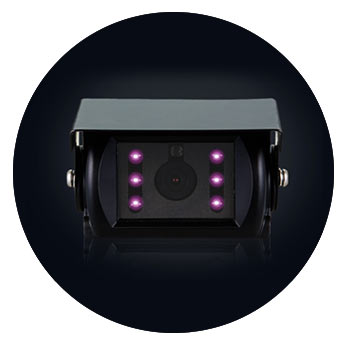 ---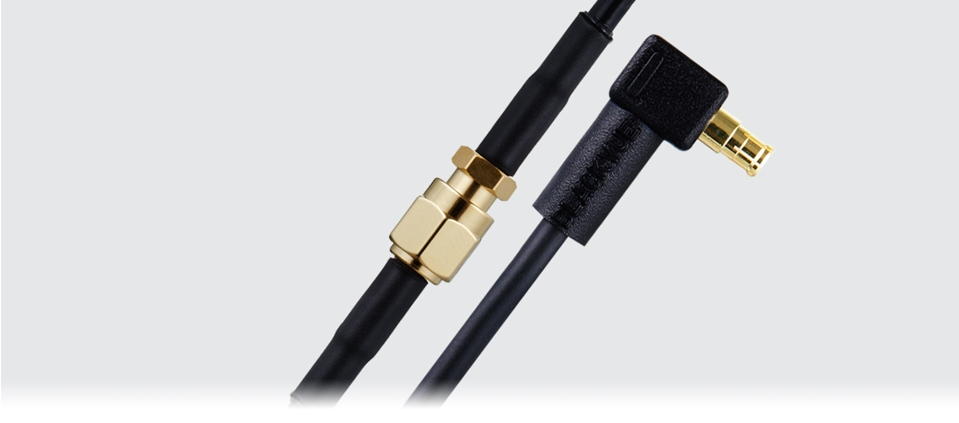 ---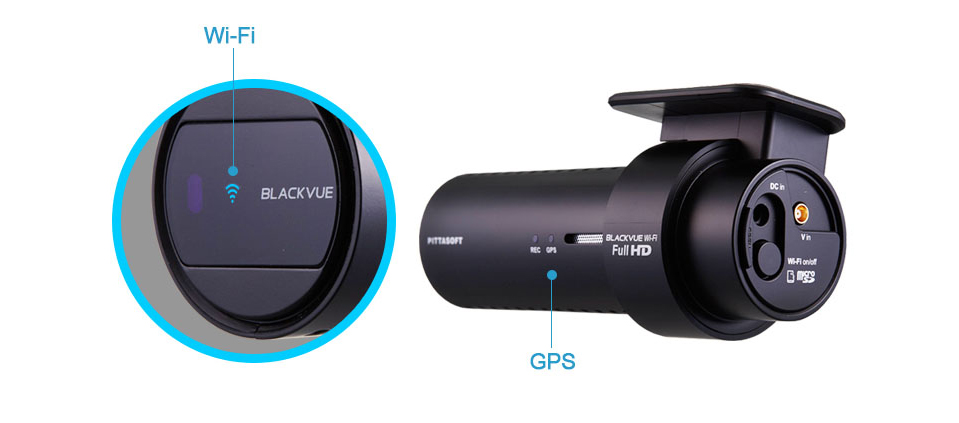 Specifications
Model Name

DR750S-2CH TRUCK

Color/Size/Weight

Front: Black / Width 118.5 mm x Height 36 mm / 90g

Rear: Black / Width 70.0 mm x Height 44.4 mm / 180g

Memory

microSD Card (16GB/ 32GB/ 64GB/ 128GB)

Recording Modes

Normal recording, Event recording (when impact is detected in normal and parking mode), Manual recording and Parking recording (when motion is detected)

* For Parking mode recording, a Parking Mode Battery Pack (Power Magic Battery Pack) or a Parking Mode Hardwiring Kit (Power Magic Pro) is required.

Camera

Front: STARVIS™ CMOS Sensor (Approx. 2.1 M Pixel)

Rear: CMOS Sensor (Approx. 2.1 megapixels)

Viewing Angle

Front: Diagonal 139°, Horizontal 116°, Vertical 61°

Rear: Diagonal 120°, Horizontal 100°, Vertical 60°

Resolution/

Frame Rate

<Front – Rear>
Full HD (1920×1080) @60fps – Full HD (1920×1080) @30fps
Full HD (1920×1080) @30fps – Full HD (1920×1080) @30fps
Full HD (1920×1080) @30fps – HD (1280×720) @30fps
HD (1280×720) @30fps – HD (1280×720) @30fps
*Frame rate may vary during Wi-Fi direct streaming.

Image Quality

Highest, High, Normal

Video Compression Mode

MP4

Wi-Fi

Built-in (802.11n(2.4~2.4835GHz))

GPS

Built-in

Microphone

Built-in

Speaker

(Voice Guidance)

Built-in

LED Indicators

Front camera: Recording LED, GPS LED, Wi-Fi LED, Front Security LED

Rear camera: Security LED

Wavelength of Interior camera IR light

940 nm (6 Infrared (IR) Lights)

Button

Wi-Fi / Format button:

Press once to turn on/off Wi-Fi.

Press and hold for 5 seconds and once voice commands start, release the button. Then press once again to reset the Wi-Fi SSID and password or press and hold for 5 seconds to format the microSD card.

Proximity sensor:

Touching the proximity sensor turns on/off audio recording or triggers manual recording depending on the firmware settings.

Sensor

3-Axis Acceleration Sensor

Backup Battery

Built-in super capacitor

Input Power

DC 12 V − 24 V (DC Plug: (Ø3.5 x Ø1.35), MAX 1 A/12 V)

Power Consumption

Avg. 370 mAh (4.44 Wh at 12 V, when GPS and Wi-Fi is On)

Avg. 310 mAh (3.72 Wh at 12 V, when GPS and Wi-Fi is Off)

* Approx. 60mAh increase in current when IR LEDs are ON.

* Actual power consumption may vary depending on use conditions and environment.

Operation Temperature

-20 °C − 70 °C (-4 °F − 158 °F)

Storage Temperature

-20 °C − 70 °C (-4 °F − 158 °F )

High Temperature Cut-Off

Approx. 80 °C (176 °F)

Certifications

FCC, CE, RoHS, Telec, WEEE, IC

Software

BlackVue Viewer

* Windows XP or higher and Mac Yosemite OS X (10.10) or higher

Application

BlackVue Application (Android 4.4.2 or higher, iOS 9.0 or higher)

Others

Adaptive Format Free File Management System
More Information

| | |
| --- | --- |
| Short Description | Blackvue DR750S-2CH Truck Dash Camera + Bonus Power Magic Pro Until 30/12 |
| Packaging Dimensions | No |
| Price | $699.00 |
| Product Name | Blackvue DR750S-2CH IR Truck Dash Camera + Bonus Power Magic Pro |
| Model | Blackvue DR750S-2CH-TRUCK |
| Weight | 0.7500 |
| Manufacturer | Blackvue |